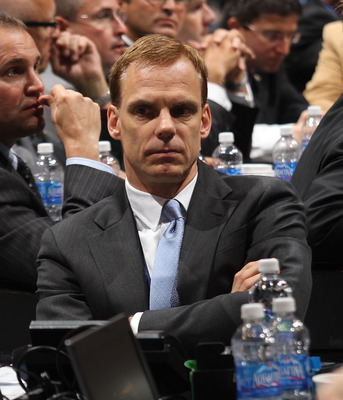 Scott Howson said the following during a press conference today:
"We have gone through a number of discussions with the Rangers. It had it's ebbs and flows. The trade deadline was one, the draft was another and it really heated up this last week. This was all about getting the right deal for Rick. We weren't going to get a deal done until we felt we got proper value and we felt we got it today."
"Sometimes it takes time to get the right value and it took us six months to get us the value that we were happy with and that is just the way this trade happened. It really had a lot of peaks and valleys, our staff worked very hard in analyzing the possibilities and it's part of our job and wasn't going to get done until we got a fair return."
"I think we both took a step in the right direction and I talked to him on Friday and told him what it was going to take. He took the weekend and told me what we could do."
Artem Anisimov is on his honeymoon in Fiji. Howson said that he spoke with Erixon and Dubinsky.
---
---
---
---